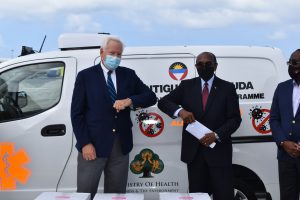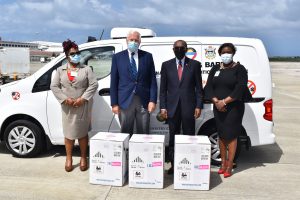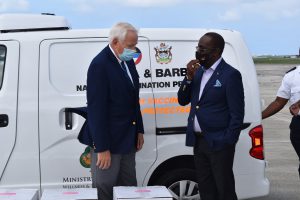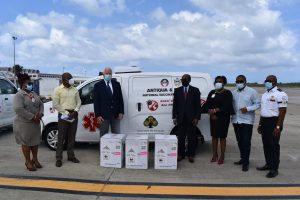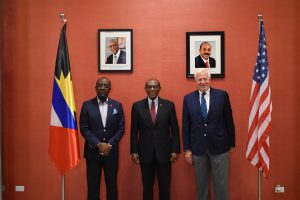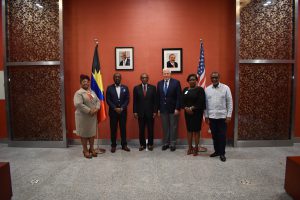 The Ministry of Health, Wellness and the Environment received 17,550 doses of the Pfizer Vaccine from the United States Government facilitated by the Caribbean Public Health Agency (CARPHA).
Health Minister, the Honourable Sir Molwyn Joseph and Foreign Affairs Minister, the Honourable E. P Chet Greene received the donation on behalf of the Government of Antigua and Barbuda, which were handed over by Country Officer from the US Embassy in Barbados, Ambassador Thomas Pajusi.
The Health Ministry was also represented by Permanent Secretary, Ena Dalso-Henry, Acting Chief Medical Officer, Dr. Teri-Ann Joseph and Director of Pharmaceutical Services, Alfred Athill while Foreign Affairs was represented by Permanent Secretary, Ambassador Antony Liverpool.